About Dream World Bangkok
Dream World Bangkok is one of Thailand's premier adventure destinations, featuring a number of amusement activities for guests of all age groups. An enormous theme park spread across 63 acres, it features an assortment of rides, landscaped gardens, beautiful paths, as well as a number of pools. Calling themselves 'The World of Happiness', Dream World Bangkok is a must-visit family destination in Thailand.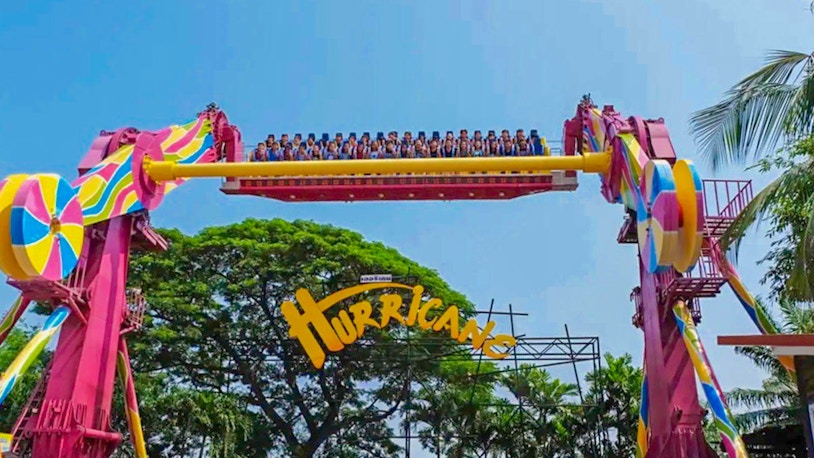 Dream World Bangkok At A Glance
Dream World Bangkok is located on the outskirts of Bangkok, about 43 kilometers from the city center.
It has been designed specifically for children, and houses a number of exciting rides and activities.
The park is divided into four unique zones: Adventure Land, Dream Garden, Dream World Plaza, and Snow Town.
A plethora of food outlets are distributed across the park, giving visitors a variety of food choices.
Several entertaining shows are also hosted at the park, such as the thrilling Hollywood Show with a lot of action, an Animal Show, and an exciting 4D Adventure!
Catch some famous fictional characters such as Superman, James Bond, and Cinderella in the Colors of the World Parade. 
Things To Do At Dream World Bangkok
Dream World features over 40 different thrill rides and attractions. The highlights of the park are Sky Coaster, Asia's first hanging roller coaster, as well as a model of the Grand Canyon. 
There are three dining options available at the park. KFC is the most popular and offers a menu that is a combination of local as well as American snacks. Yam Yam restaurant serves some delectable pan Asian dishes that are cooked right there. Food Station is the common food court where visitors can choose from a variety of cuisines across the world. 
Dream World also houses 3 shopping destinations: a U+FO store where one can buy merchandise, a Hollywood Studio Store, and a souvenir shop. 
The Best Dream World Bangkok Rides
While Dream World has a wide variety of rides and attractions for visitors of all ages, here are the top ones not to miss out on.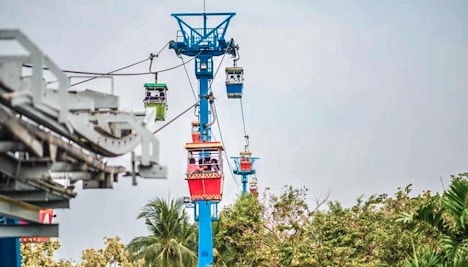 Cable car
The cable car is undoubtedly one of the park's highlights as it provides a fantastic view from the top. This ride is perfect for families and can help you traverse across the 63-acre park in a matter of minutes.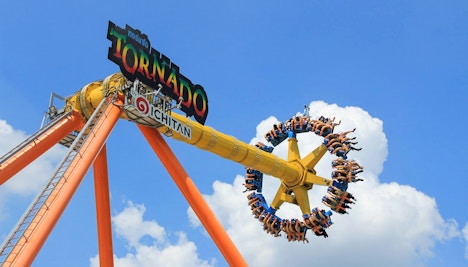 Tornado
The Tornado is a thrilling ride that has a donut-like seating around a massive lever that keeps swinging and moving higher in the air. For guests looking for a thrill, this is the perfect ride to get the adrenaline pumping.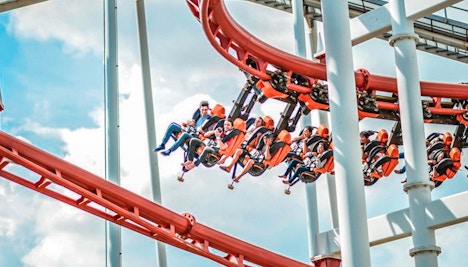 Sky Coaster
For thrill-seekers, Sky Coaster is the perfect ride. Instead of following the regular stability of sitting inside a car, this roller coaster has a unique bottomless seating option, making the entire experience an unforgettable one.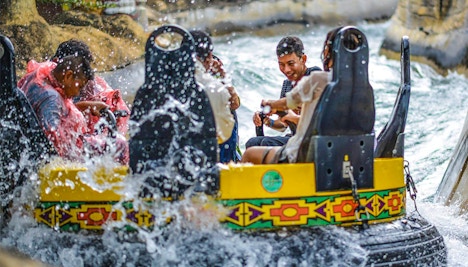 Grand Canyon
Grand Canyon is an exciting water ride for children that will take them through a bumpy ride in a canal. Unlike most other water rides, prepare to be thoroughly drenched by the end of the ride – the perfect respite from a summer day in Bangkok.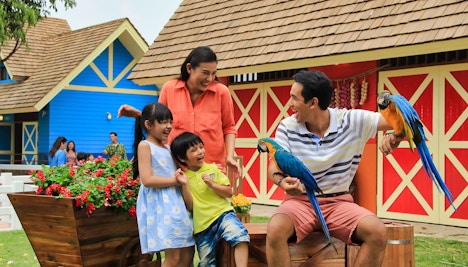 Animal Farm
Enjoy feeding and petting a number of domesticated animals at Dream World's Animal Farm, including teacup pigs, ponies, and deers. For families with young children and animal lovers, this is the perfect spot to spend a few hours.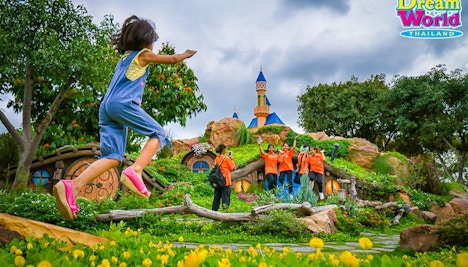 Dream Garden
Dream Garden is the ideal spot to relax after a day of walking through Dream World Bangkok. Landscaped in a serene manner, and surrounding a lake, visitors can enjoy a steady breeze throughout the day.
Book Dream World Bangkok Tickets